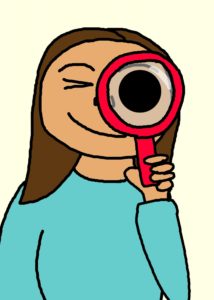 After you've talked with your family and friends about your Network Marketing business, everybody wants to know: who do you talk to?
Do you need to advertise or buy leads? It works for many people.
Here are more ideas for you:
1) Join a local networking group or two. I loved my 2 years in BNI (Business Networking International), the world's largest, when I lived in Austin. I held an office, spoke, and did a lot of business. You get your name listed on their national directory. BNI members like to do business with other members because they are credible. You can also visit ALL the chapters in the city (16 in Austin) as often as you want.

Dr. Ivan Misner, founder of BNI, wonderful guy, has a great book on how to best network: The World's Best Known Marketing Secret: Building Your Business with Word-of-Mouth Marketing His stories will get you itching to try these ideas!
Other networking groups are free. You can also start one. Your local Chamber of Commerce is always recommended.
2) Get referrals! Bob Burg is a Network Marketer who teaches how to get Endless Referrals in his book of this name . His relationship-building principles show how to maximize your daily contacts, utilize your tools both online and off, and leverage your relationships.
3) Have you ever done a booth at an expo? Lots of fun! Find an expo aimed at your customers segment, or business prospects, like an entrepreneur fair. Reserve and plan in advance, invite your team to pitch in on the help and cost. Give samples at the expo, make notes of your conversations. Give away a free something to get business cards or slips of paper they fill out for the drawing. Followup with them afterward as soon as you can.
4) Same with speaking for a group of your target market. Speaking is the best way to reach lots of people fast, and be viewed as an authority. Be sure to give 95% valuable information they can use right away, and only 5% about your business. Some groups may not allow you to speak about your business. That's OK, if you can followup on cards from a drawing, or give a contact for those who want more info. Some groups will pay you to speak. You can also set up your own and advertise for it.

5) You can visit businesses. Best with a partner, for credibility and training. Better have a script ready to get best results. Call me if you need help with this. You can also call businesses.
6) You can call business cards from bulletin boards. These folks are looking for more income! You can ask how their business is going for them. Listen. Look for the pain you solve. Say, "If I could show you how to (solve your pain) would you like to know a little about what I have?"

7) You can also do this with people all around you: in the restaurant waiting area, your waiter, PTA, at the gym, grocery store line, everywhere! Even door to door and cold-calling. Heck, you can even sit at a bus stop or rail station and chat with all the people coming and going who have a few minutes to kill! ~ I tell you how in my video: http://www.mlmmillionaireclub.com/always-get-a-yes2/

8 ) Online! Join online groups of your target market. Facebook, Meetup, etc. Add value there. Become known as an authority in your field. Even start a page on the topic of what your company sells (not the company or product). Post as that page to lead people back to it. Comment on, Like, and Share others' posts as your page. Develop friendships with private messaging, then move the best ones to a phone or video call. Mention your product and business when the time is right, and you've asked questions to see what they need from you. Only tell them what applies to their needs. Blog. Start an email group to keep in touch that way too. Here's how to convert them to customers or recruits:  http://www.mlmmillionaireclub.com/always-get-a-yes2/
Google Hangouts
are free live group video chats for up to 10 people that can be
broadcast
to a huge number of people and are easily saved on YouTube for replays. You can hold a class or speak to groups this way, and use the ideas for speaking. Check them out here:
https://hangouts.google.com/
 You need a Google account to use them. They have phone apps.
Zoom
is free video chats for up to 40 minutes, for up to 50 people  
https://zoom.us/
  They also have phone apps. I use Facebook Messenger phone or video to meet with people all over the world.
9) Also, just have fun! People are attracted to people who are happy. If you follow your passions, interests, and hobbies, you'll connect well with people of the same mind. You'll get around to telling them what you do. Jordan Adler calls it "lifestyle" prospecting. See what organizations your community has. Some people meet great folks volunteering too!
Bonus Tips:
* Be an Uber or Lyft driver.  Offer conversation. See how you can assist them, whether with your business or a tip for the town.
* Talk with every good server you have when you eat out. They are trained in sales and want something better.
* When you are on vacation, or travel, you meet new people. Ask them what they do. They will ask you what you do!
* Go to the hand car-wash. These are the expensive cars: people who have money to invest in a business, and who likely have an entrepreneur mind. (from Randy Gage)
* Go to Kinko's at midnight. The only people there are working on a second business. Ask them what they do. They will then ask you what you do. (from Kim Klaver)
* Get names and numbers from realtor signs. Todd Falcone has scripts for them and other professionals.
* Reference USA: http://www.referenceusa.com/Static/LibraryLocator, is only through a library. It helps you to find tons of prospects and qualify them by categories, such as location, income, entrepreneurs, etc., before you call them. It's quite exciting to go in there and see! You can do all this from home with your library card, if your library carries it. Look under "Resources" or ask your librarian where to find it. Check that the people you call are not on a Do Not Call List. ~ Thank you Caleb Johnson.
* Lookout for parents who want to be home with their kids, students with loans to pay off, young people planning a family, corporate workers who want out, and seniors who want a better retirement.
* I went door to door in my neighborhood. I enjoyed meeting my neighbors. Re-servicing them was easy!
Does this give you some ideas of where to find people to talk to? 🙂
"Any new or stalled networkers do the nine things posted here. They and a few others are exactly what we did to take our business from zero to $120,000 a month in sales." ~ Mike Michelozzi

* We teach all of this in depth in the MLM Millionaire Club. This month we cover:
* The best way to get referrals in networking groups and from your customers
* How to use a booth or speaking engagement to get active leads
* How to call on businesses to get the best results
* Optimize the groups you belong to
* Meet prospects online without turning them off

Join us here!
"Thanks Bess it was a pleasure to speak with you and Aimee on the Club call. I actually used some of the tips today, and now have 2 new potential promoters and a customer in 2 short hours! Thanks for everything!" – Steven Scagnetti
Happy Prospecting! 🙂
© 2017 Bess McCarty · All Rights Reserved