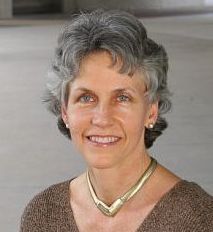 I'm a Coach. I'm not a Network Marketer. (presently)

I'm a Coach for Business and Life, especially Network Marketers! I LOVE you! You are innovative, courageous people. I love working with you! My specialty is clearing psychological blocks. Tony Robbins agrees that is 80% of success. I have the best tools on the planet to do that. I have a 25 year background in psychology. It's what I'm here to do!

I used to run a full-time, award-winning Network Marketing nutritional business for years. It allowed me to be home with my son as a single mom. I know what it takes! My last MLM company was 2 years ago.
Some people say, "Come out of retirement! Come back in!"
I have to say, that would be easier for sure than marketing Coaching!! But Coaching is what I'm being called to do… Whatever it takes to get my methods into your hands…
These are adventurous methods for personal growth: stories, love, Real Conversations®, Body Mind games, and training drills. They help you get there 75% quicker, easier, better, and farther. They are in the MLM Millionaire Club, in coaching with me, in my products, and in future books on Real Conversations, and future experiential seminars.

My job is to complement and integrate all the wonderful training that MLM leaders like Randy Gage, Eric Worre, Tim Sales, Todd Falcone, Hilton Johnson, and Jordan Adler provide, with practice drills, interactive games, and sales and leadership psychology.

I also specialize in helping you understand and clear the mental blocks inside quickly! Being an intense Scorpio, I've spent 25 full-time years doing this work on myself and refining how I work with others, with the deepest processes known to psychology, that I dove into as student and facilitator. That's something that these MLM leaders have not done. This is what I bring to the table.

A peek into my Astrology Chart:
A born psychologist & teacher; penetrating mind
Understands what motivates others
Gets to the heart of things in an instant
Gets at the causes beneath the surface of life.
Sharp perceptions find new solutions
Brings an unexpected twist or insight
Flair for the unusual and the unconventional
A born mother
All heart! Feelings are always out front
An expert at matters of the heart
Very compassionate and aware of the needs of others
Always able to motivate and inspire others
(Matrix Software)

I can only take someone as deep as I've gone myself. I continue to do this work every day with myself and clients. I'm in the trenches! We make breakthroughs every day! I write books. I'm totally committed to you and this work. I could not go this deep if I ran an MLM business too. It would take some away.

I used to be a shy person, keeping all my gifts inside, afraid to be me because someone might not like it! I had a major breakthrough 14 years ago, and many more all along. I'm still working on me; there's always the next step. But I'm here, writing to you!!! What a difference!

Many Network Marketers tell me: "My company provides all the training we need." But when they experience what I do, I ask, "Do they do this?" They say, "No!"

So come experience it. In the MLM Millionaire Club, in a session with me, in a workshop for your team. Call Me, Maybe! 🙂 IF you are committed! "I know we just met, and this is crazy, but here's my number" (512) 569-1139

Here also is an example of Real Conversations in action: Google Plus Hangout (See the time stamps 9:00- 39:00.)
And more About me: http://www.mlmmillionaireclub.com/about/
I hope this helps to get to know me a little more.

What do you think? How can I best help you? Please add your comments below!
Dedicated to Your Success,
Bess