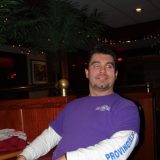 When MLM Millionaire Club member, Steve Scagnetti, was called by a headhunter the other day, he asked her if she might be a prospect for his business, since she knows so many people looking for work! She was intrigued by his weight loss company and the idea that she could offer other options to all the folks who needs jobs! She is looking into it! To be continued…

Steve also gave us a report since our last Club call: "Thanks Bess it was a pleasure to speak with you and Aimee. I actually used some of the tips today and now have 2 new potential promoters and a customer in 2 short hours! Thanks for everything."
Another story just in: "Just 1.5 hours ago I approached a gentleman I have known for years who is quite heavy set but wasn't sure how to approach him about possibly losing weight. After the other night's Club call I got the courage to approach him on the angle of one successful entrepreneur (he owns a large landscaping business) helping a novice entrepreneur (me) and passing my card to anyone who he might know that has entrepreneurial skills as well and would be open to some info.

He inquired what my business was about that gave me an opportunity to explain it and long and short of it is he now has a sample of our product, an exposure to my business, is most likely going to join AND he has a handful of buddies he has been talking about doing a group weight loss thing with so today was the PERFECT timing to approach him. Another gentleman overheard so he asked for some cards as well. All thanks due in part to the confidence I gained from last week's Club call where we practiced!
I'm so glad I found you! LOL"
Congratulations, Steve Scagnetti! ~ Body by Vi, http://tryvifor90.myvi.net/